YANKEE DOODLE COMMON LILAC


SYRINGA VUL YANKEE DOODLE
Syringa vulgaris 'Yankee Doodle'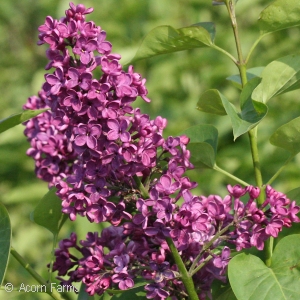 Genus: SYRINGA


Protected Series:
Height: 7-8 Feet Tall
Spread: 7-8 Feet Wide


SYRINGA VUL YANKEE DOODLE
Grower Notes:
Syringa vulgaris 'Yankee Doodle' is commonly referred to as Yankee Doodle Lilac. It is one of the deepest, darkest purple lilacs we've seen! Its individual flowers are large, displayed on panicles up to 8" long. They are sweetly fragrant with bright green heart-shaped leaves that stay attractive through the growing season.

Yankee Doodle Lilac is deer resistant and thrives in rich, fertile, evenly moist, well-drained soils. It is ideal in mixed borders, foundation or mixed shrub plantings. When pruning, prune immediately after flowering to avoid removing the buds for next year.