COLOR CHOICE® DOUBLE PLAY® BIG BANG® SPIREA


SPIRAEA JAP BIG BANG
Spiraea x 'Tracy' PP21588 Proven Winners® Color Choice® Double Play® Big Bang®
photo courtesy of Proven Winners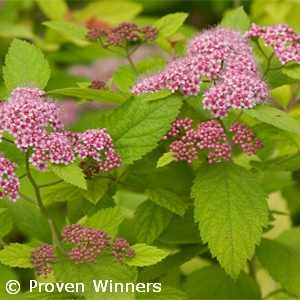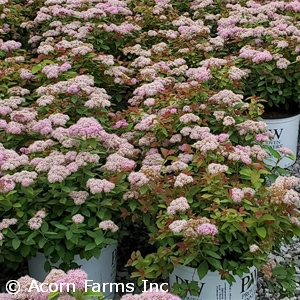 Genus: SPIRAEA


Protected Series: DOUBLE PLAY
Height: 2-3 Feet Tall
Spread: 2-3 Feet Wide


SPIRAEA JAP BIG BANG
Grower Notes:
Spiraea x 'Tracy' PP21588 is commonly referred to as Double Play® Big Bang® Spirea. It is a Proven Winners®, Color Choice® selection that features a stunning color display of flowers and foliage. In spring, foliage emerges orange transitioning to deep yellow through summer. In fall it fades to a nice orange. Also in spring, large pink flowers appear - so large that they take the prize for being the biggest, pinkest flowers of any Japanese Spirea!

Double Play® Big Bang® Spirea is deer resistant and easy to care for. It thrives in full sun in average, evenly moist, well-drained soils. It is ideal for beds, borders, rock and cottage gardens. The Double Play® series of non-invasive Spirea consistently turn a fantastic double play with vibrant color contrasts in both foliage and flower.