TULIP TREE


LIRIODENDRON TULIPIFERA
Liriodendron tulipifera
photo copyright Acorn Farms Inc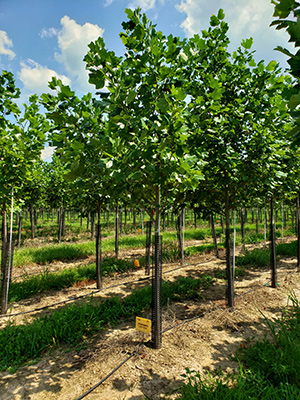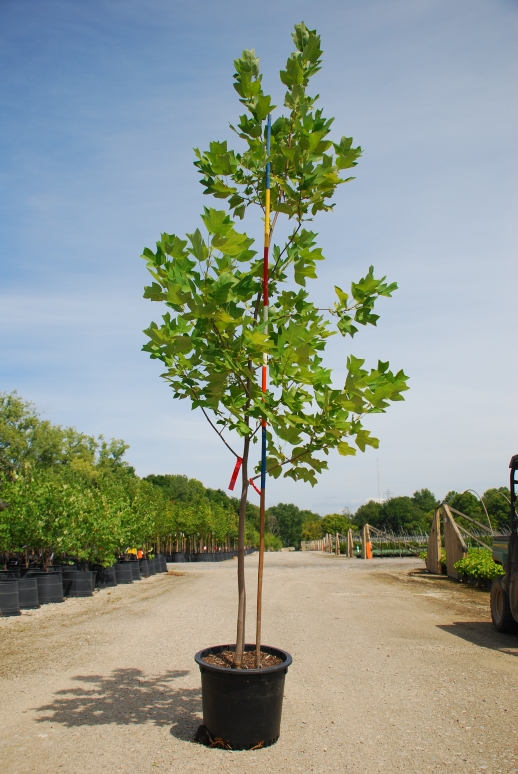 Genus: LIRIODENDRON


Protected Series:
Height: 60 Feet Tall
Spread: 30-40 Feet Wide


LIRIODENDRON TULIPIFERA
Grower Notes:
Liriodendron tulipifera is commonly known as the Tulip Tree, Yellow Poplar or Tulip Poplar. It is a very large, pyramidal to broad, fast-growing deciduous tree. It is named for its tulip-like flowers that bloom in spring. Flowers are yellow with an orange streak at the base of each petal. Unique star-shaped foliage is waxy and a smooth emerald green in summer, turning a beautiful golden yellow in fall.

The Tulip Tree has a long, straight trunk that spreads with age. The bark is smooth and dark green when young. As it matures, white furrows develop. It enjoys full sun in rich, moist, well-drained soils. It needs a large area to thrive and grow.
AVAILABLE
SIZE
TYPE
YARD
HEELIN
FIELD
LIRIODENDRON TULIPIFERA

*SALE*
5 in
0
3
0
LIRIODENDRON TULIPIFERA

*SALE*
6 in
0
3
0
LIRIODENDRON TULIPIFERA
con 15
1.25 in
0
0
136
LIRIODENDRON TULIPIFERA
con 20
1.5 in
0
0
100
Any current Availability will be listed above this line. This item will not be in the cart if there is no above-ground stock listed here. Click for Availability Key-Info.
Search by current size and/or type

KEY:
CON = containers - available now
YARD trees/shrubs above-ground - available now
FIELD trees/shrubs NOT colored orange - available now

FIELD TREES AND FIELD SHRUBS that are colored ORANGE need to be dug unless it is a BBnPOT. Call us to place a dig order

(BBnPOT - formerly known as GRSTART - are B&B put into a container - they are available now)