BLUE PACIFIC SHORE JUNIPER


JUNIPERUS CON BLUE PACIFIC
Juniperus conferta 'Blue Pacific'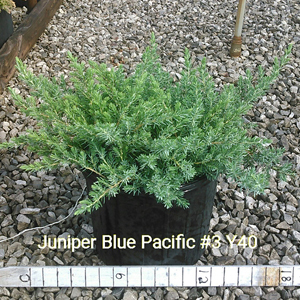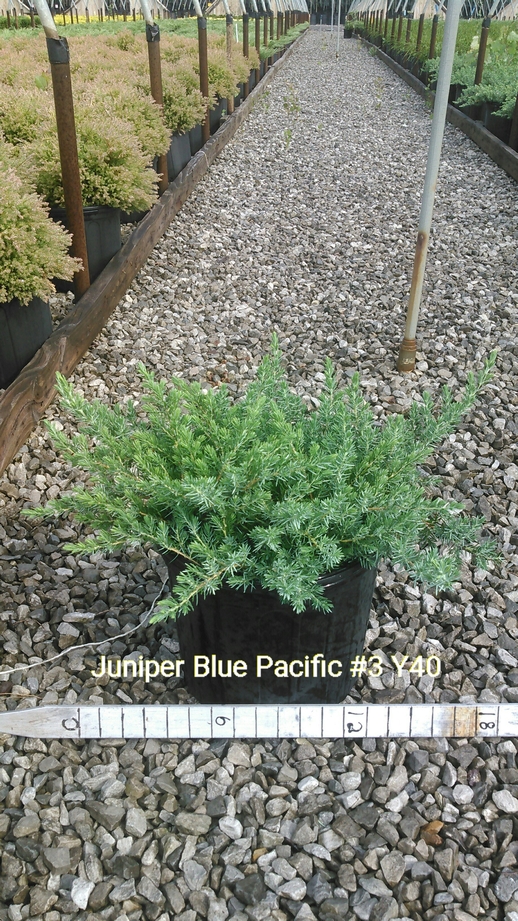 Genus: JUNIPERUS


Protected Series:
Height: 9-12 Inches Tall
Spread: 6-7 Feet Wide


JUNIPERUS CON BLUE PACIFIC
Grower Notes:
Juniperus conferta 'Blue Pacific' is commonly referred to as Blue Pacific Shore Juniper. It is a slow-growing, coniferous shrub with a low spreading habit. It features dense, slightly fragrant, blue-green needle-like foliage that hugs the ground and makes an attractive salt-tolerant ground cover. If pollinated, the female cones produce small fleshy black seedpods that have a silvery bloom when mature. Birds will love the berries!

Blue Pacific Shore Juniper is low maintenance and thrives in full sun in average, sandy, well-drained soils. It does not tolerate standing water. It can be drought tolerant once established. It has the densest ground coverage of its species, making it perfect as a spreading groundcover, for containers, and for dune stabilizations.