HENRYS GARNET SWEETSPIRE


ITEA VIR HENRYS GARNET
Itea virginica 'Henry's Garnet'
photo copyright Acorn Farms Inc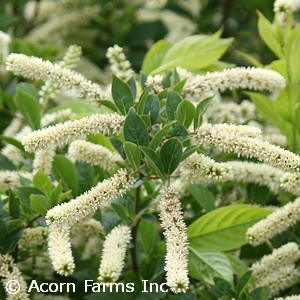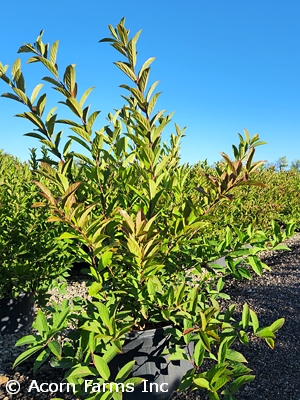 Genus: ITEA


Protected Series:
Height: 4-5 Feet Tall
Spread: 4-5 Feet Wide


ITEA VIR HENRYS GARNET
Grower Notes:
Itea virginica 'Henry's Garnet' is commonly referred to as Henry's Garnet Sweetspire or Virginia Sweetspire. It is a compact, deciduous shrub with arching branches and dark green leaves that take on a reddish tinge in early fall and continue to deepen to dark crimson as the weather cools down. Fragrant white flower spikes cover the plant and occur in May and June attracting bees, butterflies and other beneficial pollinators.

Henry's Garnet Sweetspire thrives in full to partial sun in evenly moist, slightly acidic, well-drained soils. Its best coloring occurs with more sun. Strong suckering forms colonies to help it spread. It is ideal for woodland areas, foundations and near waterways. It is often used for erosion control and moist areas with poor drainage.
AVAILABLE
SIZE
TYPE
GALENA
IN-GROUND
Any current Availability will be listed above this line. This item will not be in the cart if there is no above-ground stock listed here. Click for Availability Key-Info.
Search by current size and/or type

KEY:
con = containers - available now
Galena are available now
In-Ground are still in the ground and require a Dig Order. Please call your sales rep.

Product highlighted orange need to be dug. Call us to place a dig order

(BBnPOT - formerly known as GRSTART - are B&B put into a container - they are available now)