ALL SUMMER BEAUTY BIGLEAF HYDRANGEA


HYDRANGEA MAC ALL SUM BEAUTY
Hydrangea macrophylla 'All Summer Beauty'
photo copyright Acorn Farms Inc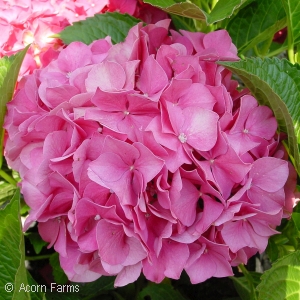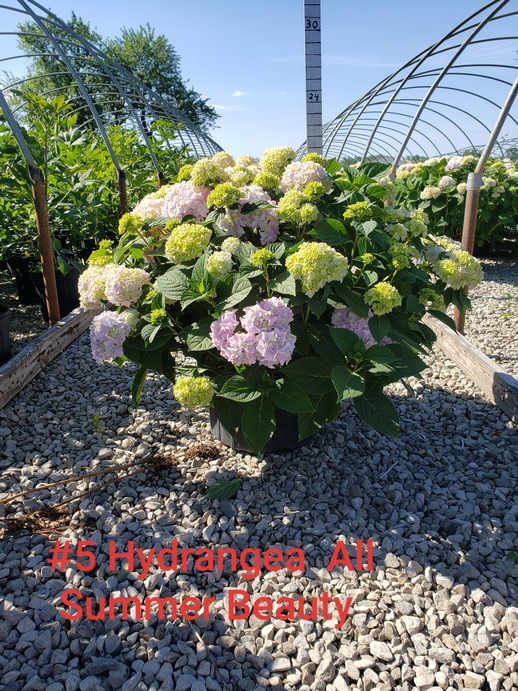 Genus: HYDRANGEA


Protected Series:
Height: 3-4 Feet Tall
Spread: 3 Feet Wide


HYDRANGEA MAC ALL SUM BEAUTY
Grower Notes:
Hydrangea macrophylla 'All Summer Beauty' is commonly referred to as All Summer Beauty Big Leaf Hydrangea. It is a super-floriferous, big leaf, mophead hydrangea that is a prolific bloomer with blue ball-shaped flower clusters in acidic soil and pinkish-purple flowers in neutral soil. Dark green foliage provides a nice background for this all summer beauty and turns a bright yellow in fall.

All Summer Beauty Hydrangea thrives in partial sun and partial shade in rich, fertile, evenly moist, well-drained soils. This selection reblooms on the current year's growth as well as new growth (both new and old wood). Therefore, it is beneficial to prune immediately after flowering to control size and growth. And don't worry if a late freeze nips the flower buds on the old wood, you still have the current year's growth!