AMERICAN YELLOWWOOD


CLADRASTIS LUTEA
Cladrastis kentukea 'Lutea'
photo copyright Acorn Farms Inc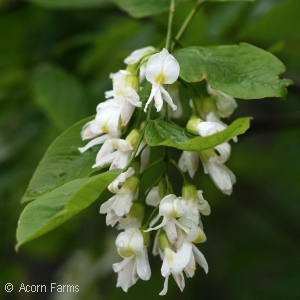 Genus: CLADRASTIS


Protected Series:
Height: 30-50 Feet Tall
Spread: 30-40 Feet Wide


CLADRASTIS LUTEA
Grower Notes:
Cladrastis lutea (American Yellow Wood) is a deciduous tree that grows at a slow rate to eventually reach 30-50 feet tall. It has a broad, rounded crown and large yellow leaves in spring that mature to bright green in summer and turn back to yellow again in the fall.

The Yellow Wood has white, fragrant, pendulous panicle flowers in early summer that resemble Wisteria blossoms. It can take roughly 10 years for them to bloom.

It is a deeply rooted tree which allows you to grow other plants beneath it. It prefers well-drained, moist, sandy soils in full sun.
AVAILABLE
SIZE
TYPE
YARD
HEELIN
FIELD
CLADRASTIS LUTEA
2 in
21
0
0
CLADRASTIS LUTEA

*SALE*
2.5 in
0
1
0
CLADRASTIS LUTEA
4 in
1
0
0
Any current Availability will be listed above this line. This item will not be in the cart if there is no above-ground stock listed here. Click for Availability Key-Info.
Search by current size and/or type

KEY:
CON = containers - available now
YARD trees/shrubs above-ground - available now
FIELD trees/shrubs NOT colored orange - available now

FIELD TREES AND FIELD SHRUBS that are colored ORANGE need to be dug unless it is a BBnPOT. Call us to place a dig order

(BBnPOT - formerly known as GRSTART - are B&B put into a container - they are available now)