COLOR CHOICE® MISS MOLLY BUTTERFLY BUSH


BUDDLEIA MISS MOLLY
Buddleia x 'Miss Molly' PP23425 CBR4446
photo copyright Acorn Farms Inc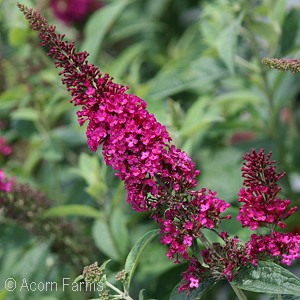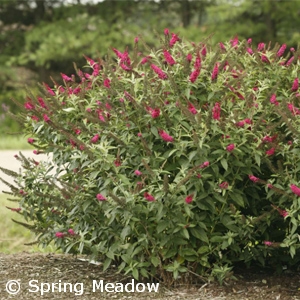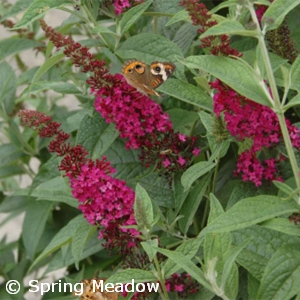 Genus: BUDDLEIA


Protected Series: MISS
Height: 4-5 Feet Tall
Spread: 4-5 Feet Wide


BUDDLEIA MISS MOLLY
Grower Notes:
Buddleia x 'Miss Molly' PP23425 is commonly referred to as Miss Molly Butterfly Bush. It is noteworthy for having the reddest color of any butterfly bush. Its glowing sangria-red flowers bloom from mid-summer until the first hard frost attracting butterflies, hummingbirds and other beneficial pollinators. Unlike other varieties, Miss Molly matures at only 4-5 foot tall and wide so it is very easy to fit into any sunny garden spot.

Miss Molly Butterfly Bush is a Proven Winners® COLOR CHOICE® selection and is a non-invasive variety that is very free flowering. It thrives in full sun in average, well-drained soils. Gorgeous color!
AVAILABLE
SIZE
TYPE
GALENA
IN-GROUND
BUDDLEIA MISS MOLLY
con 3
PWINNER
926
0
Any current Availability will be listed above this line. This item will not be in the cart if there is no above-ground stock listed here. Click for Availability Key-Info.
Search by current size and/or type

KEY:
con = containers - available now
Galena are available now
In-Ground are still in the ground and require a Dig Order. Please call your sales rep.

Product highlighted orange need to be dug. Call us to place a dig order

(BBnPOT - formerly known as GRSTART - are B&B put into a container - they are available now)